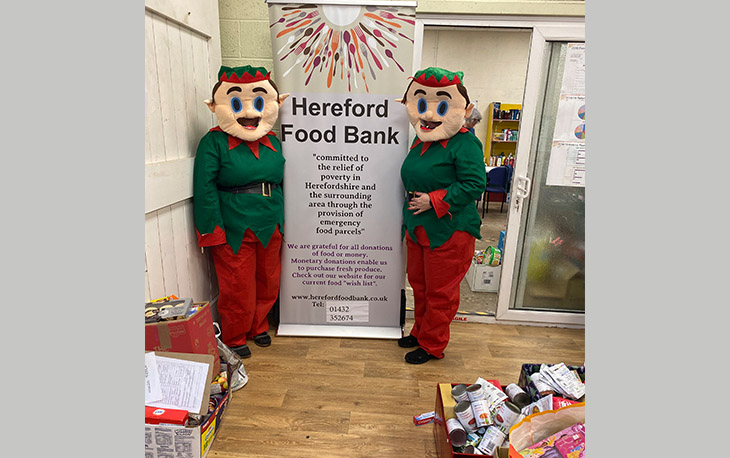 Funeral Arranger Jacqui Williams and Funeral Director Jo Gardiner from Abbotsfield Funeral Directors in Hereford supplied food to Hereford food bank and gifts to those living at Henffordd Gardens, a retirement housing scheme in Hereford shortly before Christmas 2019.
Jacqui and Jo collected food items from members of the public on behalf of the food bank and also passed on a donation of around 150 bananas to help those in need to benefit from some fresh fruit.
Hampers were gifted to 15 of the residents at Henffordd Gardens with no family and were made up by volunteers at Hereford food bank, they included all little touches for Christmas with biscuits, chocolates, chutneys, teas, coffees, and toiletries.
Jacqui and Jo were not short of Christmas spirit during their community gifting spree, even donning elf costumes to add some extra magic and sparkle to the day.
Jacqui said: "We have to say we had a huge warm welcome and especially enjoyed the bingo. We have been asked back next year to help with their community activities. We turned those having a bad week into a very memorable time. To say it was a huge honour to put a smile on these ladies and gentleman's faces is an understatement.
The next project is an appeal for wicker baskets of any shape or size to help the food bank produce their amazing hampers.